Upland Hunting Adventures
We are blessed in northern Michigan to have some of the most amazing upland opportunities around. Whether it is chasing ruffed grouse (the king of the gamebirds) and woodcock in the wild, honing your skills and gundog on our unique upland preserve or hunting at our private hunt club you will build memories you won't soon forget!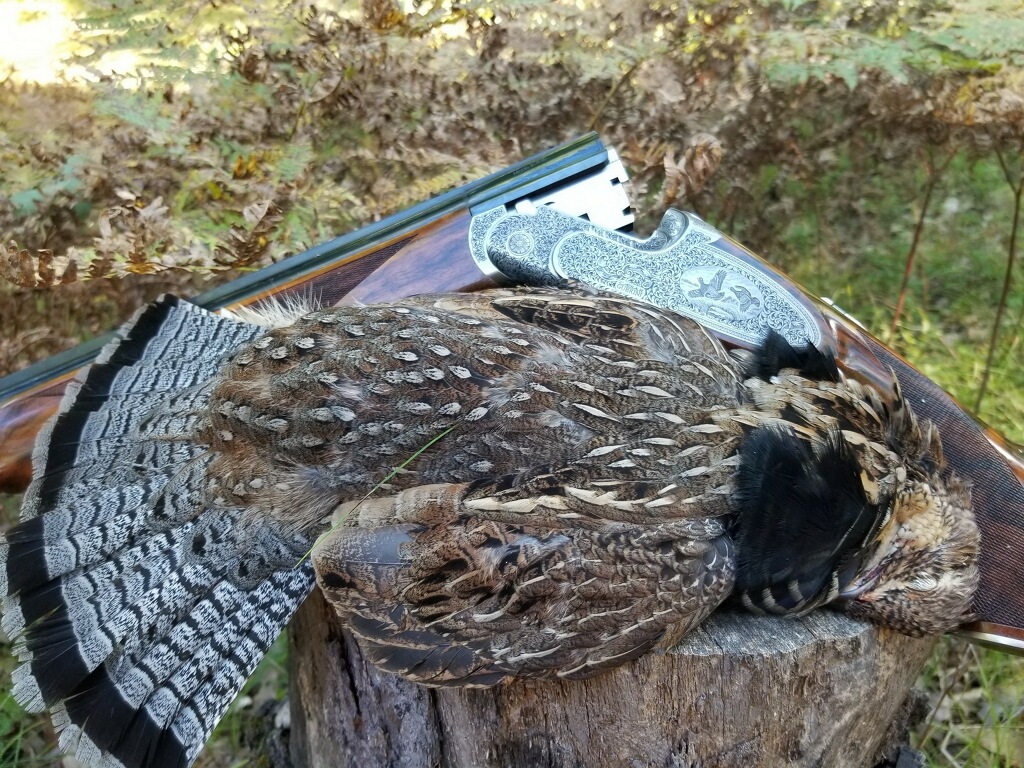 Traditional Upland Hunting for Grouse & Woodcock
Chasing the King of the gamebirds and its cohort the woodcock is a great way to spend the day. Join us for a day of bouncing from covert to covert chasing this elusive and beautiful pair of gamebirds. This is an all day hunt due to hunting pressure and the distance between hunting areas.
Cost:
Half day: $400 for up to 2 hunters.
Full day: $550 for up to 2 hunters.
Cast and Blast on the River
This is a great all day adventure. Start out the day chasing birds along the river as they come off of the roost. Chase some Kings and Chrome in the midday and then return to the uplands to wrap up.
Click HERE to go to our Cast & Blast page.
120 Acre Gamebird Preserve
We have the only gamebird preserve in Leelanau County! Join us for some unbelievable terrain and scenery as we chase chukar or quail for the morning or afternoon. This is also a great spot to work on gundog training. We offer this to clients and have all the tools you need.
Cost: $150 per person with minimum 2 clients. Includes guide, dog, 5 chukar or 6 quail. Additional birds available for purchase.
Thundering Aspens Private Club
Take a half or full day at this amazing private club run by my friends the Wright brothers. They don't fly but their birds sure do! This is NOT put and take. It is the closest thing to pure pheasant hunting you will get east of the Mississippi. Through my relationship with Thundering Aspens as a member and guide, I can get you on this property that otherwise you would wait a lifetime to join!
Cost: $250 per person. Includes 1-2 guides, dog, and up to 6 pheasants. Subject to change at Thundering Aspens discretion.